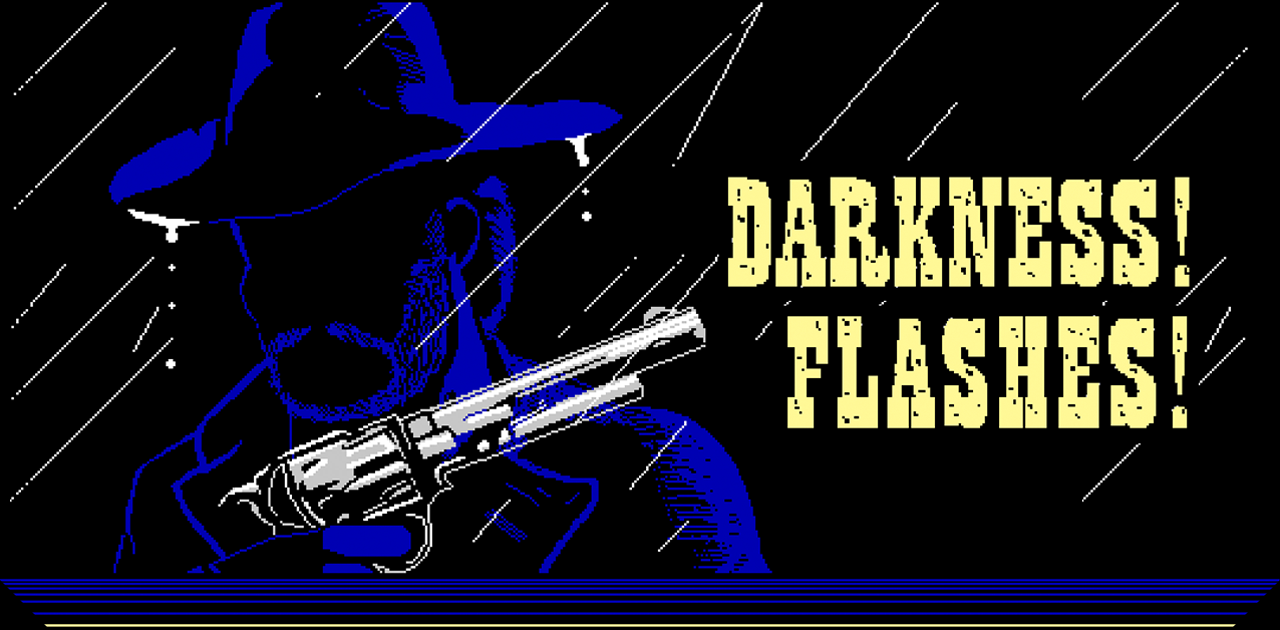 Darkness! Flashes!
A downloadable game for Windows and macOS
4-Players Western Shootout Chaos in the Darkness

---
How to Play:
You need friends and gamepads. I'm sorry but without them you can't play it;
While it's dark, nobody can see each others position;
When a thunder comes, it's time to spot your enemies;
Move with the Left Stick;
To shoot, aim with the Right Stick and Shoot with the Right Shoulder or Right Trigger buttons. You have to aim to be able to shoot;
When you shoot, you reveal your position by the muzzle flash of your gun;
After death, you'll respawn in a random place of the map, having 1 second of invincibility;
First outlaw to score 10 kills wins;
---
Controls:

---
Screenshots:

---
About:
Darkness! Flashes! is a game made by Diego Machado for A Game By It's Cover 2015 Game Jam, which is based on a fake art for Famicom game cases.

Feel free to talk to me on Twitter and tell me what you think about the game!
Special thanks to Duarte Brothers & Friends for the playtesting sessions. ❤
Note: The previous uploaded version had a bug that made the match end with only one kill. I just fixed and re-upload it and now everything should be fine.
---
Download
Click download now to get access to the following files:
Darkness! Flashes! - Mac Build.zip
5 MB
Darkness! Flashes! - Windows Build.zip
4 MB